Rates are still low!! Call me with any scenarios!!!
view as a webpage

Weekly Mortgage Market Report
November 9, 2017
Presented by:
Richard Widmer
VP- New Business Development
NMLS #861176
Office 1-800-833-1862 ext 116
Cell 908-705-1498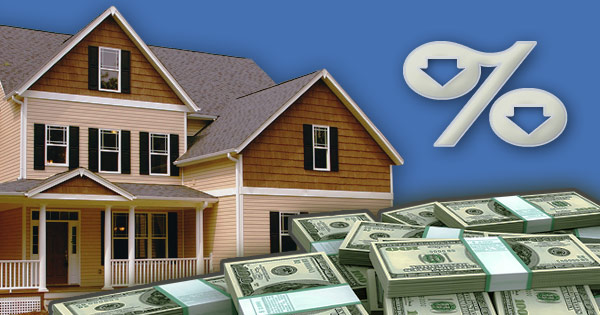 11/09/17
(most recent)
Average
Rate
Points
& Fees
Margin
 30-Year Fixed Rate
3.90%
0.4
N/A
 15-Year Fixed Rate
3.24%
0.5
N/A
 5/1-Year ARM
3.22%
0.5
2.74

11/02/17
(previous week)
Average
Rate
Points
& Fees
Margin
 30-Year Fixed Rate
3.94%
0.5
N/A
 15-Year Fixed Rate
3.27%
0.5
N/A
 5/1-Year ARM
3.23%
0.5
2.74
"After holding steady last week, rates dipped slightly this week. The 10-year Treasury yield fell roughly 7 basis points, while the 30-year mortgage rate dropped 4 basis points."
– Sean Becketti, chief economist, Freddie Mac
The data presented above are the exact published results of Freddie Mac's Primary Mortgage Market Survey® (PMMS®) and are provided for informational purposes only. The data are not rate quotes and are not intended as an advertisement of interest rates as defined by Regulation Z, Section 1026.2.
The financial and other information contained herein speaks only as of the date posted herein. In general, the data presented were calculated from information collected Monday through Wednesday of the same week that the PMMS is released and may not reflect mortgage rates, fees or points currently available. Averages are for conforming mortgages with 20% down. Average fees and points are provided to reflect the total upfront cost of obtaining a mortgage (one point equals one percent of the loan amount). Freddie Mac, and/or the provider of this information, is/are not responsible for business decisions made based on the reported results of the PMMS.
For the latest, up-to-the-minute mortgage rates and/or market information, contact:
Richard Widmer | TFS Mortgage Corporation. Inc


732-758-9300 | rwidmer@tfsweb.com




437 Newman Springs Rd – Lincroft, NJ 07738

For mortgage company or individual licensing information, visit the Nationwide Mortgage Licensing System & Registry (www.nmlsconsumeraccess.org)
This is not a commitment to lend or extend credit. All loans, credit and collateral are subject to approval. Restrictions and conditions may apply. Terms, rates, data, programs, information and conditions are subject to change without notice, and may not be available in all areas.
Correspondent Residential Mortgage Lender, New Jersey Department of Banking & Insurance. Registered Mortgage Broker, NYS Banking Department. Florida Office of Financial Regulation, Licensed by the Pennsylvania Department of Banking , Loan Correspondent. NMLS ID 51460,TFS Mortgage Corporation arranges loans with third-party providers.
Not interested in receiving future communications?
Reply to this message and include the word "Remove" in the subject line.Or click this link: Send a removal request.